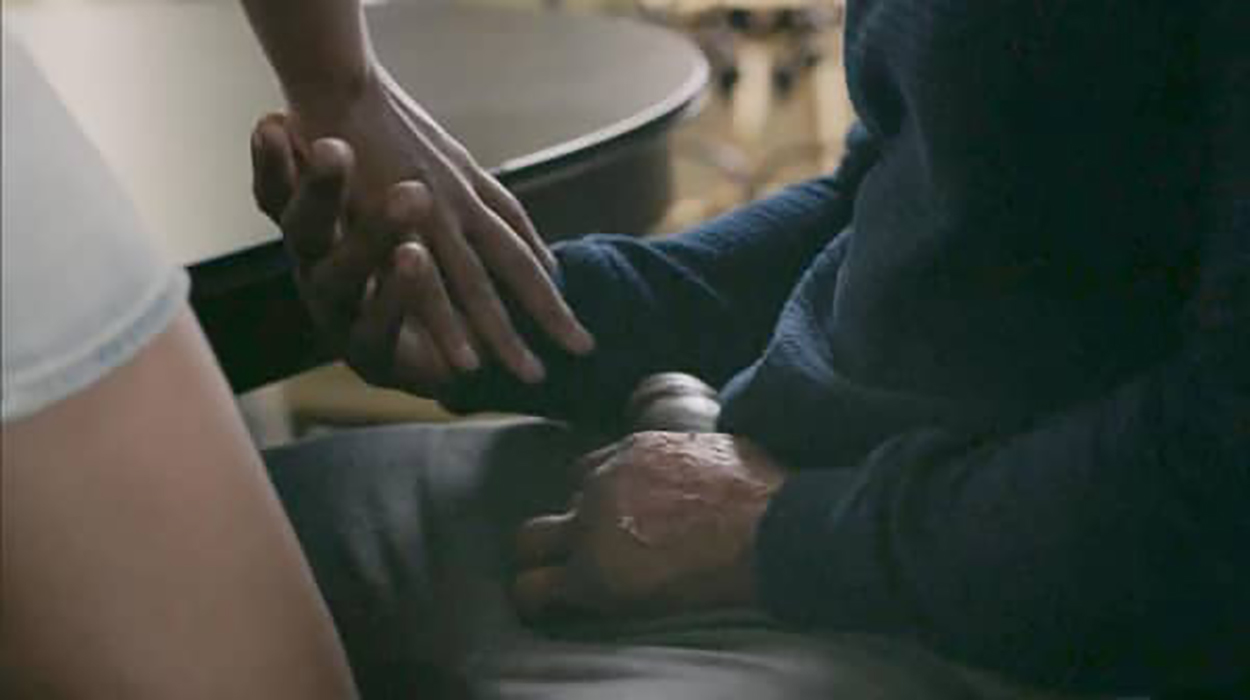 50 Cent Dick Finds It's Way To TV
So 50 Cent may be well built and a big man, but his penis well, that's something different altogether. Now how do we even know what 50 Cent's penis look like? Why it made its television debut that's how:
No – your eyes didn't deceive you: you really did just see the tip of Kanan's (50 Cent) um, iceberg on Power and yes, that really was 50 Cent.
–
Kanan, as you know, is recovering from terrible burns as a result of Ghost (Omari Hardwick) literally roasting his ass and as part of his therapy, his Training Day-meets-Set it Off cousin Jukebox (Anika Noni Rose) deployed her girlfriend Candie (Natalie Paul) to make sure his hands work.
–
As Kanan starts the arduous task of pleasuring himself despite his body being burned seven layers beyond the white meat, we see for the briefest second the tip of Kanan's penis.
Above is the brief glimpse of 50 Cent's penis that the whole world saw. Now, 50 apparently wasn't so happy that his penis was broadcast for the world to see. And of course he took to social media to vent his frustrations:
Fifty took it a step further with a series of posts directed at showrunner Courtney Kemp, repeatedly calling her a "bitch," suggesting she should kiss his ass, and claiming that his dick never appeared in the edits he saw. "BITCH I CAN'T BELIEVE YOU DID THAT WITH OUT TELLING ME FIRST, WHAT THE FUCK IS WRONG WITH YOU !!!" he said in one typical since-deleted post, all of which live on in screenshots.
Showing the patience of Job, showrunner Courtney Kemp pointed out that 50 had signed a nudity waiver just like every other actor on the show where he serves as executive producer. So yeah, just like most of what 50 does this "outrage" was likely an attempt to drum up more publicity for him and his show.
For more celebrity dick pics read: 45 Celebrity Penis Pics You Gotta See to Believe.