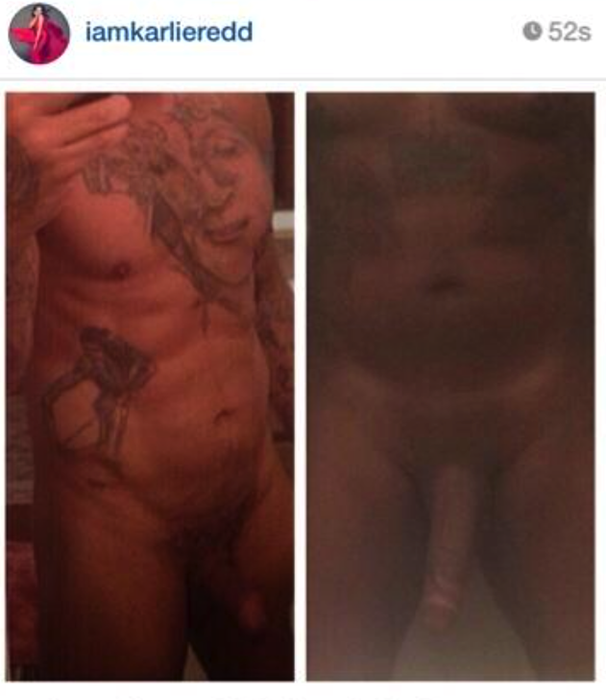 Double the Dick: Benzino and Yung Joc Dick Pics
Admittedly Benzino and Yung Joc's dicks aren't that impressive. They are as high as they are on the list more because of the comedy factor of it all, then actual dick impressiveness.
Look having your ex-girlfriend and current girlfriend (Eskimo Brothers anyone?) do a side by side (Photoshop for the win!) of your dicks and then blast it social media, well you deserve to rank well on an Ultimate Penis Pick Countdown. It's just too funny to not rank well.
So how did we end up with Benzino and Yung Joc dick pics displayed all over the internet? Well, simply put, Karlie Redd is one messy bitch:
"Love & Hip Hop: Atlanta" reality star Benzino recently tagged Karlie Redd's Twitter handle in a slew of tweets, taunting his ex-girlfriend about finally finding true love and new engagement to fiancee' Althea.
–
So what does Benzino get in return for stirring the pot? A manhood comparison between [him] and Redd's rapper boo, Yung Joc — a Instagram post Karlie quickly deleted after several media outlets got a hold it.
–
She captioned the unappealing photos, "Can someone tell this man @iambenzino that I've upgraded to @jockive bigger is better! #Sitdownpencild**k #Imgoodoverhere I love you @joclive." The Benzino photo"
Yes, Benzino was being messed with his tweets, but Karlie Redd decided to do one better in the "messy" department.
And it doesn't' matter that she "quickly" deleted the Instagram post. Once the pics are out there, it is out there, and there is nothing you can do about it.
What say you on the Zino and Joc pics? Were they worth comparing? Or is Karlie Redd just one messy bitch, with no real point to prove?
For more celebrity dick pics read: 45 Celebrity Penis Pics You Gotta See to Believe.