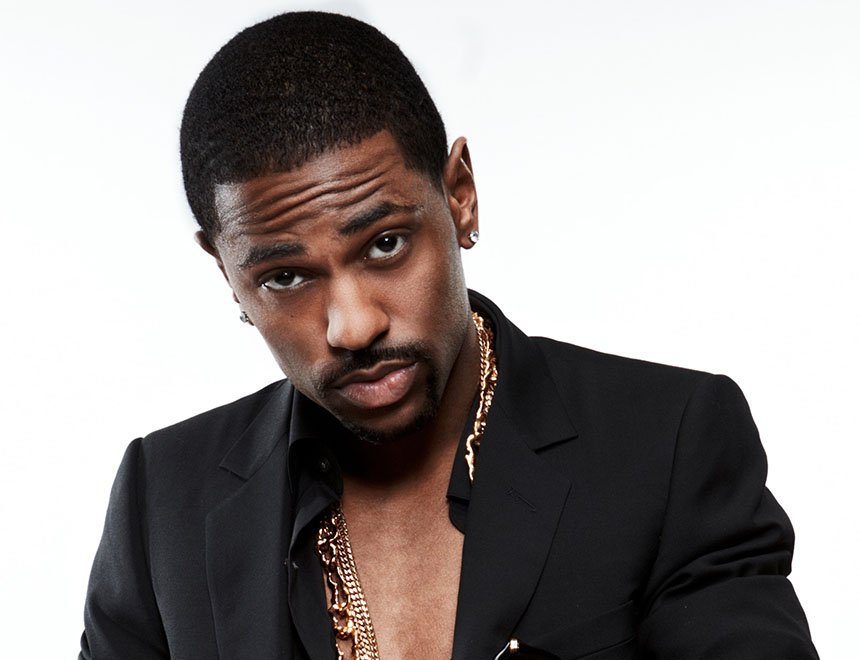 Big Sean Penis Pic Is HUGE
He's called Big Sean for a reason.
Big Sean penis pic has officially let everyone know why he's called Big Sean. Good Gawd that's a monster. While he's a little on the skinny side, it's clear that all his food goes to his penis.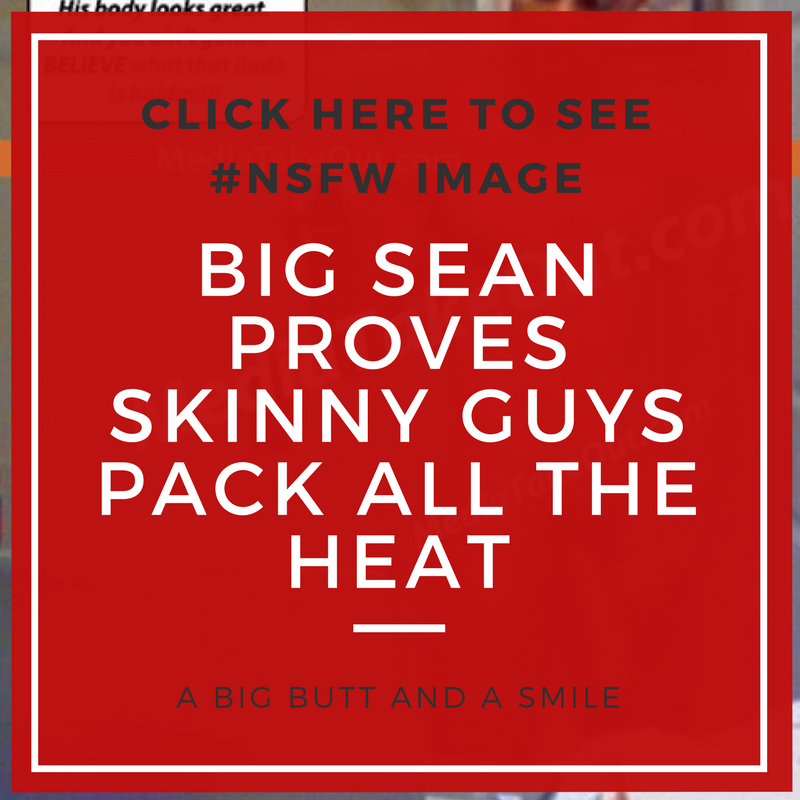 How does he walk around with that in his pants?
Whatever lady he's with she's one lucky one because that is beyond a mouthful, assuming you like them big of course. If you don't and dating Big Sean…well that's not gonna work for you.
Now, about the authenticity of the picture. MediaTakeOut is saying under no uncertain terms that this is definitely Big Sean:
MediaTakeOut has a photo of rapper Big Sean showing the world why his nickname is "Big." The uncensored and NSFW picture shows Big Sean in a bathroom filming himself holding onto his sizable penis. It's hard to tell if the photo has been altered, stretched or manipulated in anyway. Big Sean was obviously quite proud of what he was packing because the photo shows him web cam-ing himself onto his Toshiba laptop. Who knows what it is that drives celebrities or even normal everyday people to go out and film or photograph themselves naked when the usual outcome is that the photos become leaked.
Big Sean, however, is singing another tune. According to him that's not him 'cause he's..ahem…much bigger:
Sure, Big Sean. It just looks exactly like you, but hey if you say it's not you…well who am I kidding…I TOTALLY believe that's him. Maybe he's just ashamed that his nude pics hit the net.
OR maybe he just wants to feed speculation that his Skinny Man Penis game is even more epic than this picture suggests. Whatever the reason, outside of embarrassment, there's no reason to be ashamed of this jewel.
Unlike some other leaked celebrity penises. I'm just saying.
---
Tags:
Big Sean