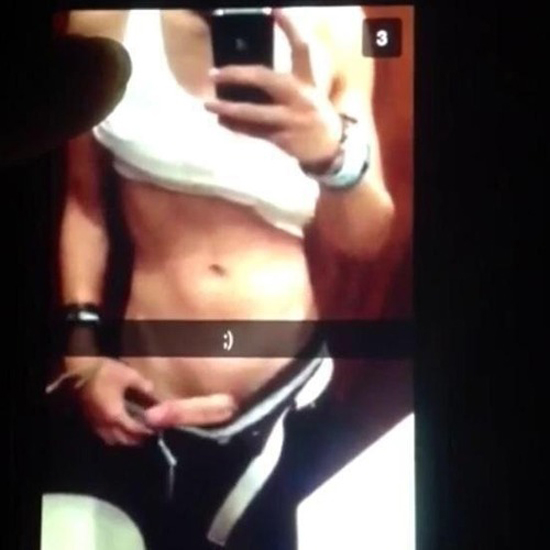 Calum Hood: Dick vs Snapchat
Why Calum Hood decided to share his dick with the world is beyond me. But seriously, he could have kept it to himself, and let the mystery live on.
I wonder what all the moms of the teenage fans think about Mr. Hood willingly displaying his Wang for the world to see. I'm sure the teenage girls (and boys) are quite pleased with the development.
I'm going to say to Calum…sober up before you post…cause only in a seriously inebriated moment would this seem like a good idea.
Of course, this development sent all of his teen fans into a tizzy. Hood did what most people do these days and released a response via Twitter. So I guess he broke Snapchat and Twitter with his penis:
Least ya know what it looks like now

— Calum Hood (@Calum5SOS) August 29, 2014
I'm still just a teenage kid learning from mistakes 🙂

— Calum Hood (@Calum5SOS) August 29, 2014
A little more about 5 Seconds of Summer if, like me, you were completely clueless on who they were:
5 Seconds of Summer are an Australian rock band from Sydney that formed in 2011. The group were originally YouTube celebrities, posting videos of themselves covering songs from various artists during 2011 and early 2012. They rose to international fame while touring with One Direction on the Take Me Home Tour.
There you have it. YouTube celebrities turned international hit. I don't think their existence means boy bands are coming back, but they sure are making the most of their fame (for better or worse) and the crazy that comes with it.
For more celebrity penis pics read: 45 Celebrity Penis Pics You Gotta See to Believe.