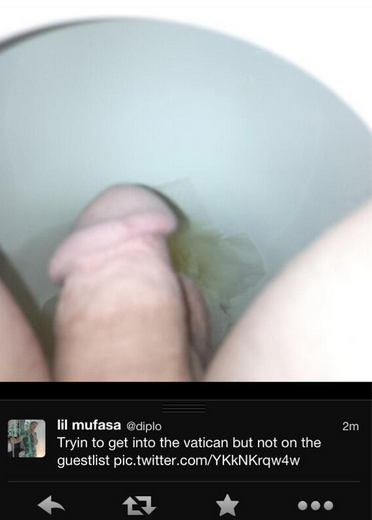 Diplo Dick Pic Worst Ever
Yeah. Diplo penis pic has to be the unsexiest thing ever. A pissing penis pic is just so beyond the pale I don't know what to say. And sorry you couldn't get into the Vatican, but this isn't the way to make that happen. And why is he sitting down peeing? Too drunk to stand? Or is he just a sitter? Is that a thing? Do a significant number of men sit to pee? I'd like to know. But anyway, yeah — worst penis pic ever. No points for you Diplo. No points.
For more celebrity dick pics read: 45 Celebrity Penis Pics You Gotta See to Believe.