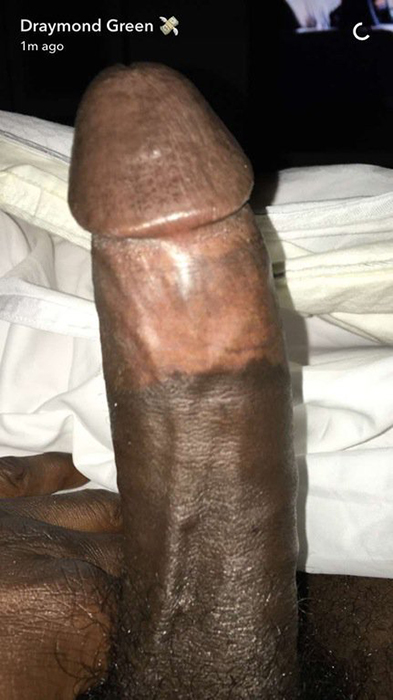 Draymond Green Dick Ends Up On Snapchat
Draymond Green doesn't know how to use social media. So, Green 'accidentally" snapped a picture of his penis. How your penis ends up on Snapchat by accident I have no idea. But Green's did:
Omg! Well this is something you don't see every day! Draymond Green, 26, accidentally posted a pic of his fully erect penis on Sunday, July 31. To say it was a shock to those following his Snapchat story is a total understatement.
–
Yikes! The illicit pic was up on Snapchat for about 10 minutes before someone apparently clued Draymond in, and he promptly deleted it. But not before tons of gleefully fans took screenshots and posted it wide across the web. Poor Draymond; the internet is forever!
For more celebrity dick pics read: 45 Celebrity Penis Pics You Gotta See to Believe.