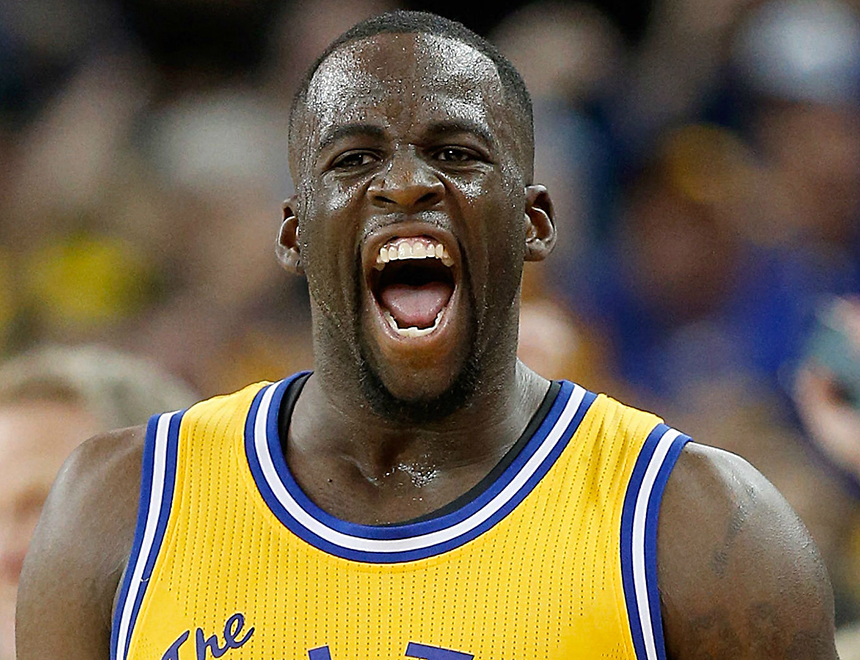 Draymond Green Penis Lands On Social Media
Draymond Green doesn't know how to use social media. So, Green 'accidentally" snapped a picture of his penis. How your penis ends up on Snapchat by accident I have no idea. But Green's did:
Omg! Well this is something you don't see every day! Draymond Green, 26, accidentally posted a pic of his fully erect penis on Sunday, July 31. To say it was a shock to those following his Snapchat story is a total understatement.
–
Yikes! The illicit pic was up on Snapchat for about 10 minutes before someone apparently clued Draymond in, and he promptly deleted it. But not before tons of gleefully fans took screenshots and posted it wide across the web. Poor Draymond; the internet is forever!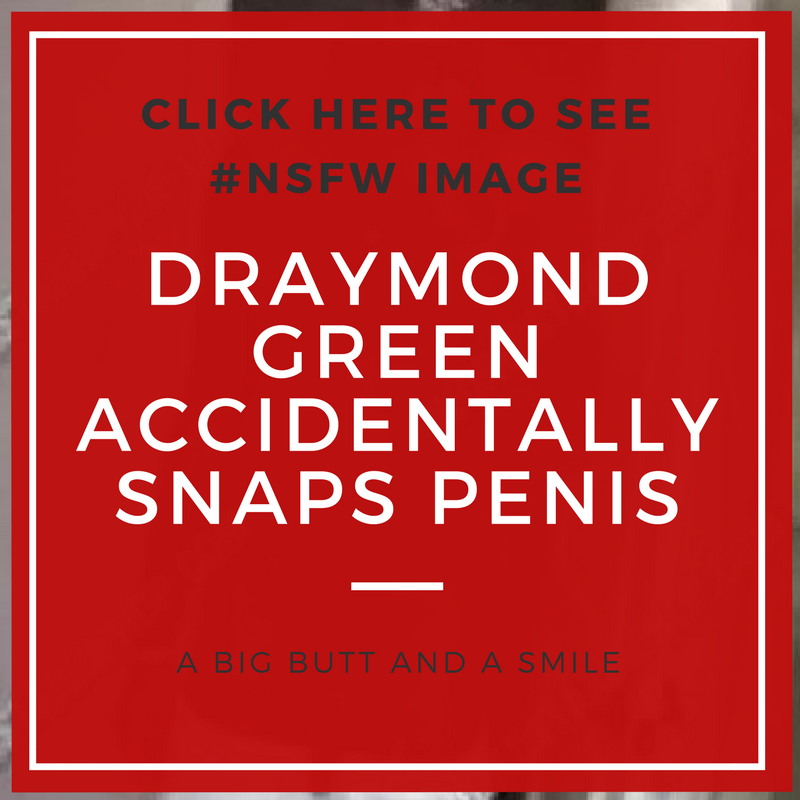 And while at first, he trotted out the tried and true "my account was hacked" he soon changed his tune and said it was a mistake that could have happened to anyone. As far as the penis itself, well, to be honest, I can't tell if it's nice or a case of "objects may appear larger than they are."
The original "hacked" response was amusing because you can't snap pictures that were already taken. Pictures have to be taken in the moment for them to end up on the social media network. Anywho Green later apologized for the mishap:
"I apologize for the situation. It's clearly not what I was trying to do," he said.
–
"It was a situation where it was meant to be a private message," Green said. "I kinda hit the wrong button and it sucks. It was meant to be private. We're all one click away from placing something in the wrong place, and I suffered from that this morning."
–
Green made his comments prior to Team USA's practice at the Toyota Center.
We can all be sure that Green won't be hitting the wrong buttons again anytime soon. Just stick to text for the naughty pictures Draymond.
It's much easier that way.
For more celebrity penis pics read: 45 Celebrity Penis Pics You Gotta See to Believe.
---
Tags:
Celebrity Cock
Celebrity Dick Pics
Celebrity Nude Pics
Celebrity Nudes
Celebrity Penis Pics
Draymond Green
Naked Male Celebrities
Snapchat