Jude Law Penis is a Sad Affair

Why Jude Law would ever think it was a good idea to go outside naked is beyond me. I mean, does he not know how the paps work? With all his lady drama he should be very familiar with their tactics.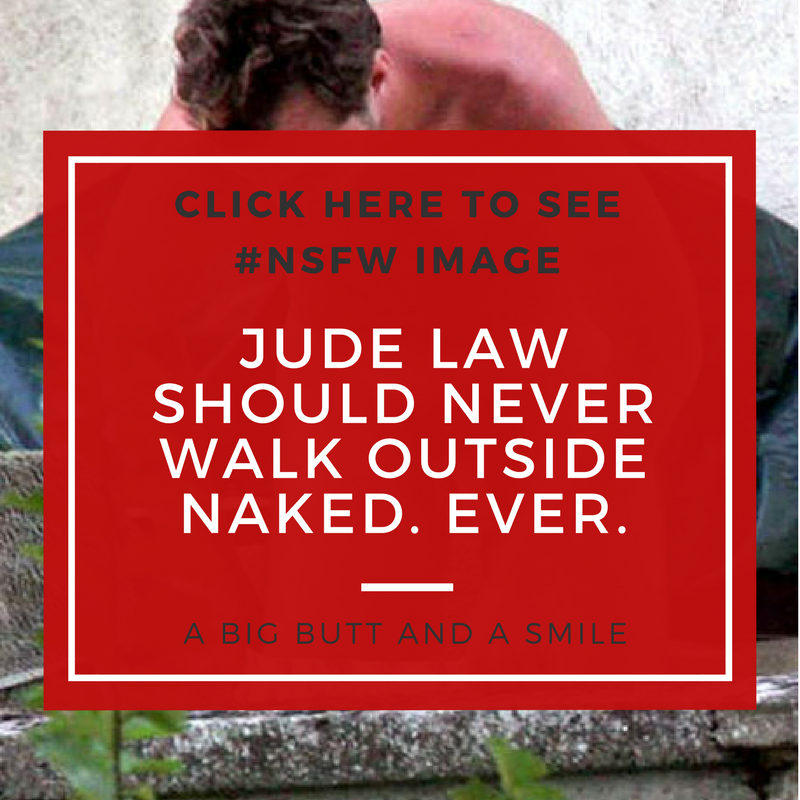 Rumor has it that when these images were originally shopped around for sale, publicists were lamenting how tiny his penis was — clearly disappointed that such an attractive ladies man wasn't working with much in the beef department.
I'll just say Jude Law must be doing something right. He clearly doesn't have a problem getting women. Keeping them is another matter altogether. His penis may be small, but it's still wayward.
SMH.
Let's see Jude Law has five children by three different women. Let that sink in for a minute. Also, the guy has a long history of not keeping it in his pants. His philandering is so bad he released an apology letter to his then fiancee for cheating with the nanny:
"Following the reports in today's papers, I just want to say I am deeply ashamed and upset that I've hurt Sienna and the people most close to us," Law said in a statement released Monday to the British Press Association.

–

"I want to publicly apologize to Sienna and our respective families for the pain that I have caused."

–

He added: "There is no defense for my actions which I sincerely regret and I ask that you respect our privacy at this very difficult time."
For a guy with such a little penis, he doesn't seem to have a problem finding folk who want to help him use it. His is truly a case where fame, wealth, personality (I'm guessing) and *ahem* other skills may make up for the small status of his anatomy.
For more celebrity penis pics read: 45 Celebrity Penis Pics You Gotta See to Believe.