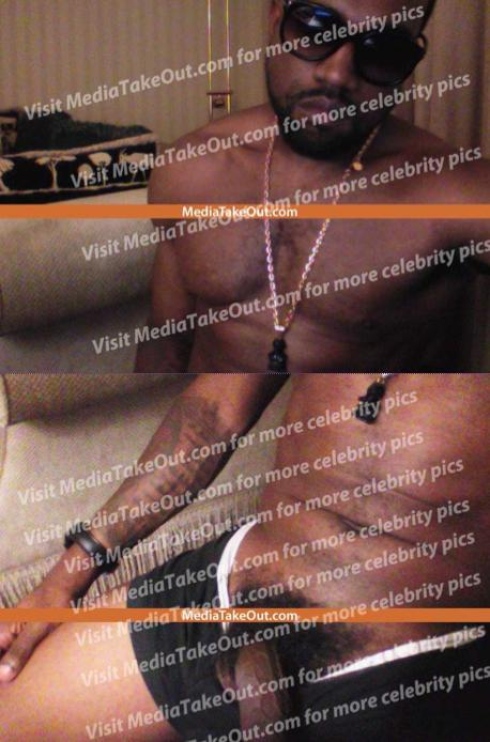 Kanye Dick Is As Big As His Big Ego
Kanye West penis pic is a bit of a surprise. He wasn't lying when he said he had a big ego. Clearly, that's a penis that will do big things when standing at full attention. He even rapped about how the leak happened in the first place:
She find pictures in my email
I sent this girl a picture of my dick.
I don't know what it is with females
But I'm not too good with that shit
Alright, Kanye. We hear you. We hear you. So how does Kanye West's penis rank among other musicians on our big list of celebrity dick pics? Well let's see shall we:
Calum Hood, Diplo, and Drake rank pretty low on the list at 31, 30 and 29 respectively. Small uninteresting penises just don't tend to rank well.
And Diplo's penis pic was particularly awful so that's why he's so low on the list. Drake's penis makes me sad. What's the point of being black and Jewish if you don't live up to that stereotype at least?
The musicians that ranked better than Kanye's penis were Big Sean (04), Tommy Lee (03) and Lenny Kravitz (01). or comparison's sake Kanye West is ranked at No. 5. So, it's not like they outranked him by much.
What beats out West's Big Ego? Well, size in the case of Big Sean and Tommy Lee and prettiness in the case of Kravitz. I'm not sure his Lenny Kravitz's dick is bigger, but it sholl is pretty and well, he's Lenny Kravitz, so that definitely gives him some bonus points in the rankings.
Well, in the end, we can all rejoice over the fact that Kanye West isn't a lying liar. See, rappers do more than just exaggerate about how much stuff they have and how big everything is.
Some are actually telling the truth about those things. And now we know Kanye is one of them.
For more celebrity dick pics read: 45 Celebrity Penis Pics You Gotta See to Believe.