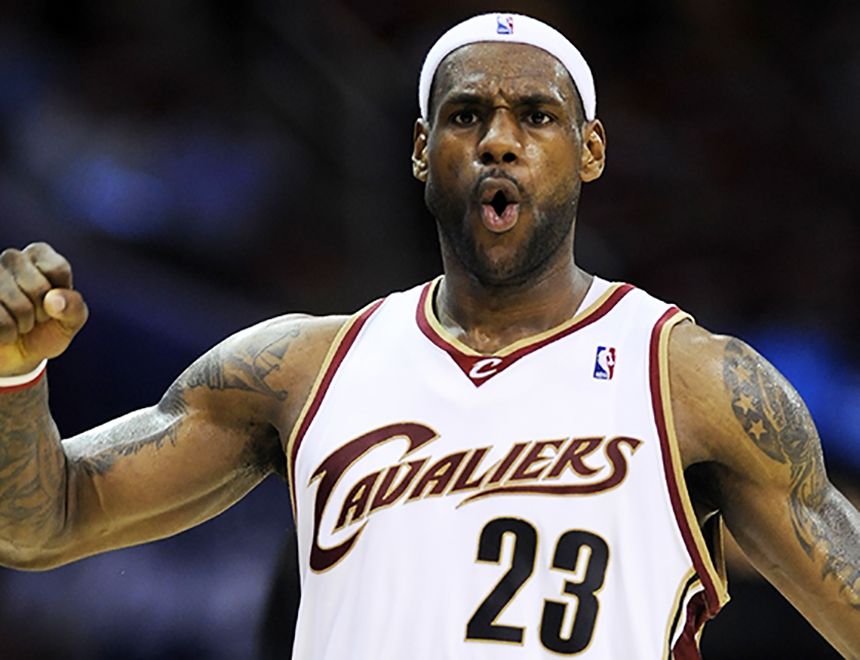 Lebron James Penis Comes Out to Play
During Game Four of the 2015 NBA Finals Lebron James penis decided to make an appearance. It's funny because I was watching this live and I distinctly remember when his penis showed up while he was…adjusting himself…and thinking:
Wait…was that Lebron James penis I just saw?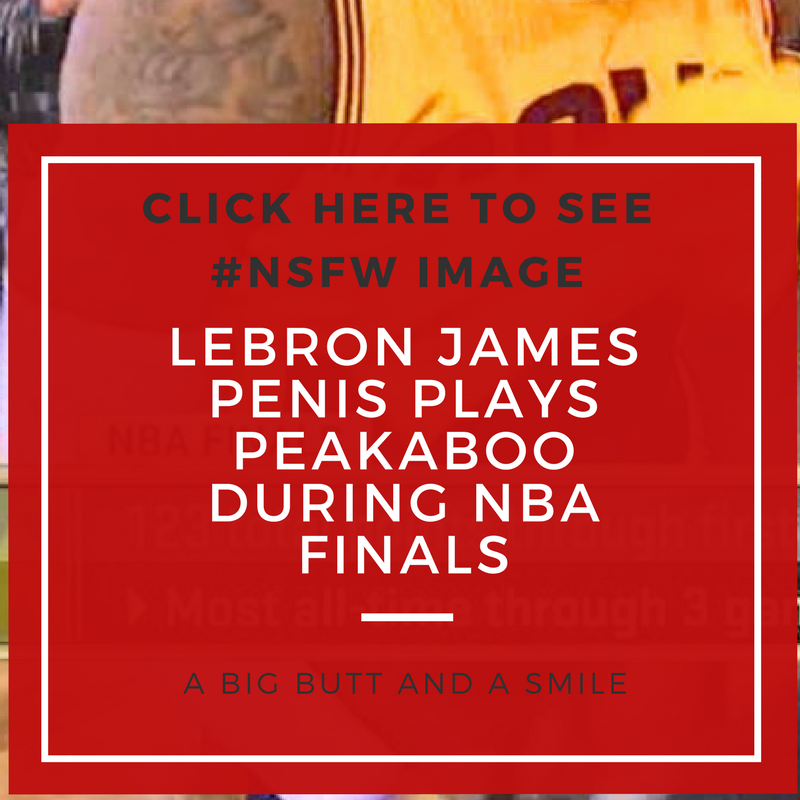 Apparently, I wasn't the only one thinking that. It turns out it wasn't my imagination (or anyone's imagination) and the reaction to the unexpected appearance was comical, to say the least:
OMG! ABC showed a little more of LeBron James than they expected on June 11, prior to the start of Game 4 between the Cleveland Cavaliers and Golden State Warriors. As the NBA all-star adjusted his shorts during a huddle, he exposed his penis on live TV.
Talk about unexpected. After The Penis (King James' Penis deserves proper capitalization) display was confirmed the conversations shifted to how The Penis looked.
Opinions ranged from "Wow That's BIG" to "What the hell is THAT???." One very smart Deadspin commenter pointed out it was pointless to judge much from a flaccid penis:
For real though, people who judge penis sizes based on what they look like flaccid just don't have enough experience with penises. Flaccid size is borderline irrelevant, most dicks just look the same until they're erect, I've seen many 7+ inch cocks that look pretty much the same as mine while flaccid.
And that is a very reasonable response to Lebron James unexpected wardrobe malfunction. Unlike some other penis pics, this one doesn't tell us much about what the owner is really working with.
So I won't add much commentary to James' penis escapade. It was a nice surprise however when watching a basketball game. Surprisingly this one didn't garner as much ire and anger as that one wardrobe malfunction some years ago. Funny that.
Tags:
Lebron James