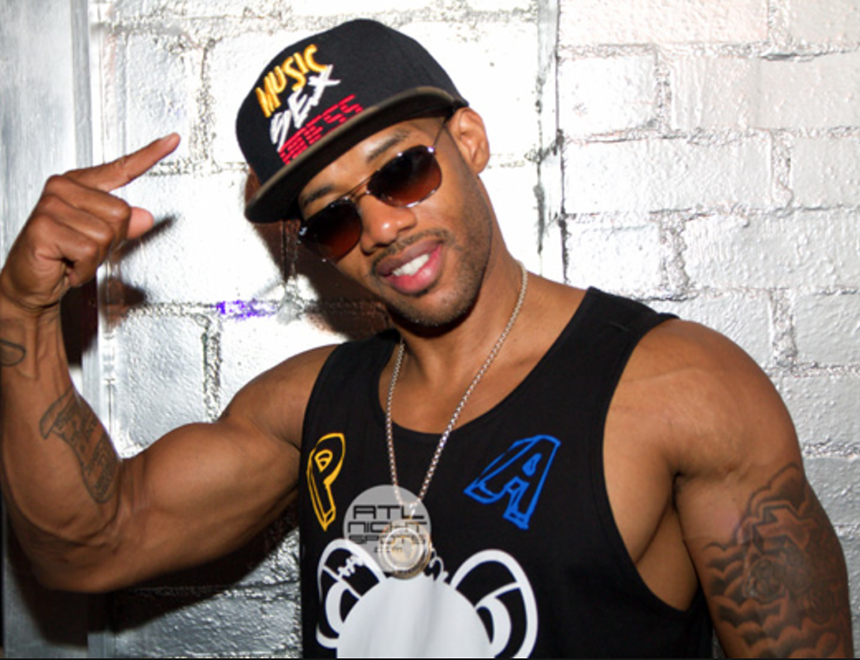 Nikko Smith Penis Pic is Just Meh
Nikko Smith is a Ninja Turtle looking jacka$$, but he is packing a decent, if uninteresting schlong. If you're all "Nikko Who?" Don't feel bad. If I weren't a lover of all things ratchet TV, I wouldn't know who he was either.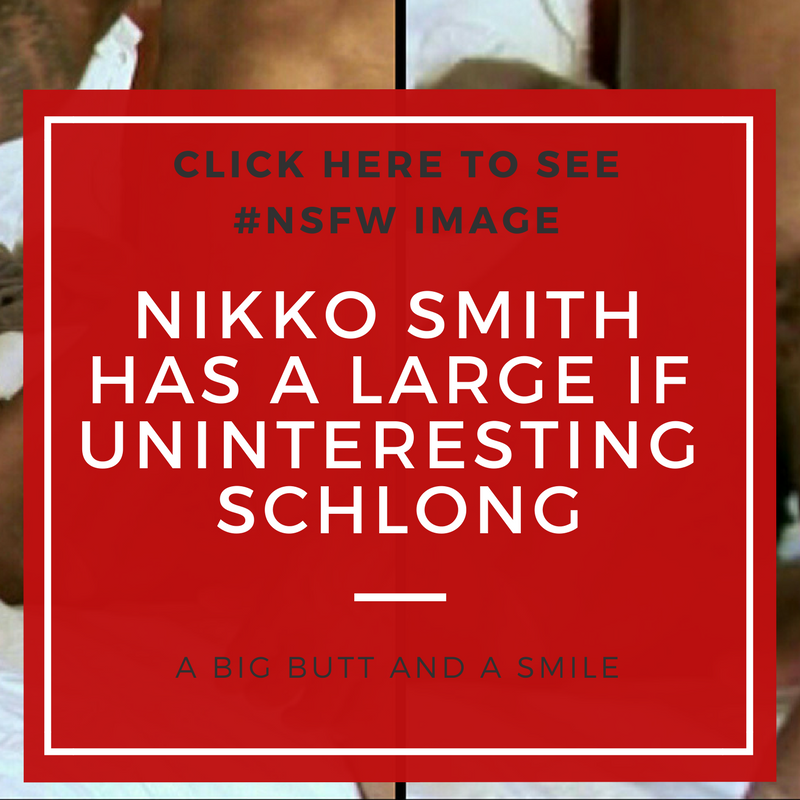 Nikko is a former Love & Hip Hop Atlanta "star" who famously shot a sex tape porn with one of the show's (and Stevie J's dumbest baby momma) original cast members Mimi Faust. This penis pic is from the actual porn and while large(ish) it doesn't make the mouth water or get the panties wet.
Sorry, Nikko.
So how did a reality star nobody get everyone so interested in his penis? Well, the original story was that Mimi and Nikko were traveling with their sex tape (who does that) and the bag with the tape in it was stolen and landed in the hands of Vivid Entertainment.
For fear the tape would leak anyway, they signed waivers to have the tape released. Now, once the tape was released everyone called bullshit on this story 'cause it looked to slickly produced.
This leads us to Tall Tale No. 2. This time while, yes, the tape was stolen, there wasn't enough footage to release, so Vivid asked if they would shoot more scenes.
They agreed.
Of course, this was extra scandalous news because who the hell agrees to shoot actual scenes for what was supposed to be a leaked sex tape?
Well, this story finally morphed into the third and final and finally –  truthful – version of events regarding the leaked "sex tape."
Well, just watch:
So basically it was all lies. They, Mimi and Nikko, concocted the sex tape leak tale just so they could get that porn money. I'm not sure why single mom Mimi thought porn money was a good idea, but hey, to each their own. There was no need to lie about it though. Well, I guess there was if it was something you were ashamed of doing, to begin with.
For more celebrity penis pics read: 45 Celebrity Penis Pics You Gotta See to Believe.
---