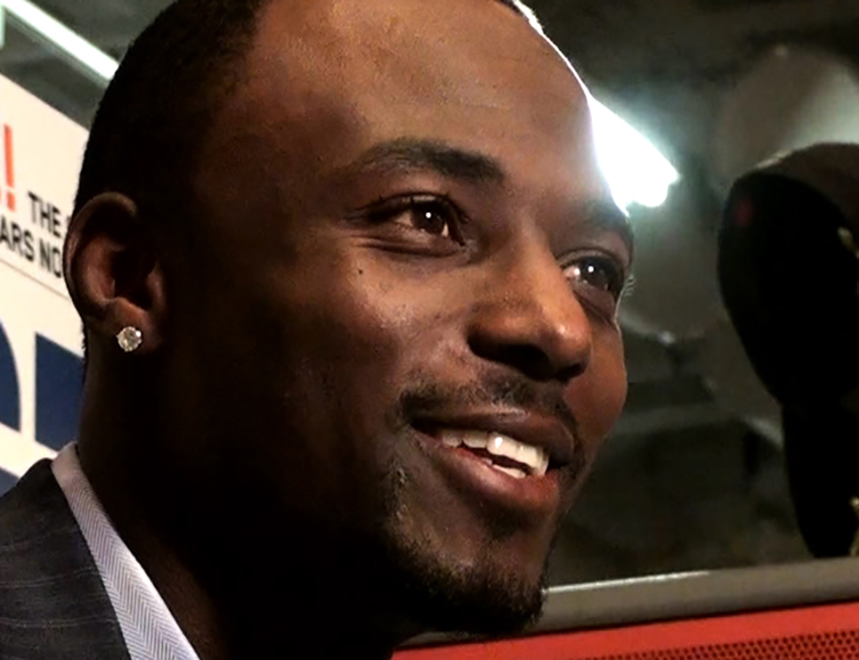 Santonio Holmes Short Thick Penis
Santonio Holmes gets an A for being the most enthusiastic penis picture taker. Deadspin even had some fun with Holmes' nudes:
Now, wide receiver Santonio Holmes has allegedly been snapped without his uniform (or anything else on), while standing with his arms seductively raised in an unidentifiable shower, which is most likely not Heinz Field.
He clearly doesn't have a shy bone in his body and is uber-confident about the pic he's sending. And he should be. His body is on point and the penis isn't bad either.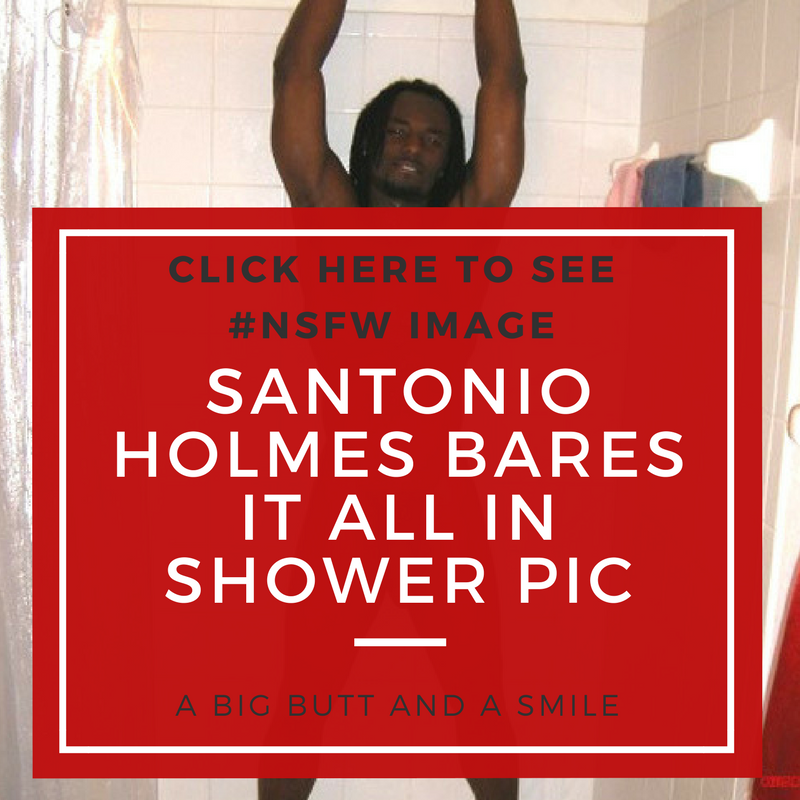 The pic was found on a site where ladies like to share stories about the various penises in their lives and vaginas. More from Deadspin:
This pictures was sent via email from a person who claims that this photo of Holmes was found at xesalley.com, a site where horny ladies talk candidly about sex and share photos of dudes they've let run amok in their lady caves.
He might be the best athlete's penis we have on our Ultimate List of Celebrity Dick Pics. Some of the athletes on the list include the Olympic pole vaulter Andrew Zollner whose uninspiring long and skinny dick pic was reminiscent of Chris Brown's, Greg Oden who should have kept his ashy penis to himself and Lebron James who's penis decided to play peekaboo during the NBA Finals one year.
There are other's but Holmes penis pic just might outdo them all. You gotta love a guy who is completely secure with his body and sends a pic ('cause you know they were being sent to someone) that took a little thought and was exciting to see.
Good job Santonio Holmes.
Here's a closer look for those who feel they may need a little more proof of its awesomeness.
---
Tags:
Santonio Holmes