Ben Affleck Penis Ain't Half Bad
Well, Batman gave us a glimpse of his baby bat in his film Gone Girl. Seriously Ben Affleck's short display of man meat was the talk of a film that had plenty to talk about. Usually, I don't add film shots of penises to this list, but it's hard not to when an A-list (A-?) star's penis is up for viewing. Similar to Justin Bieber's penis, it isn't bad. I mean you may not write home about it, but you're not kicking it out of bed either.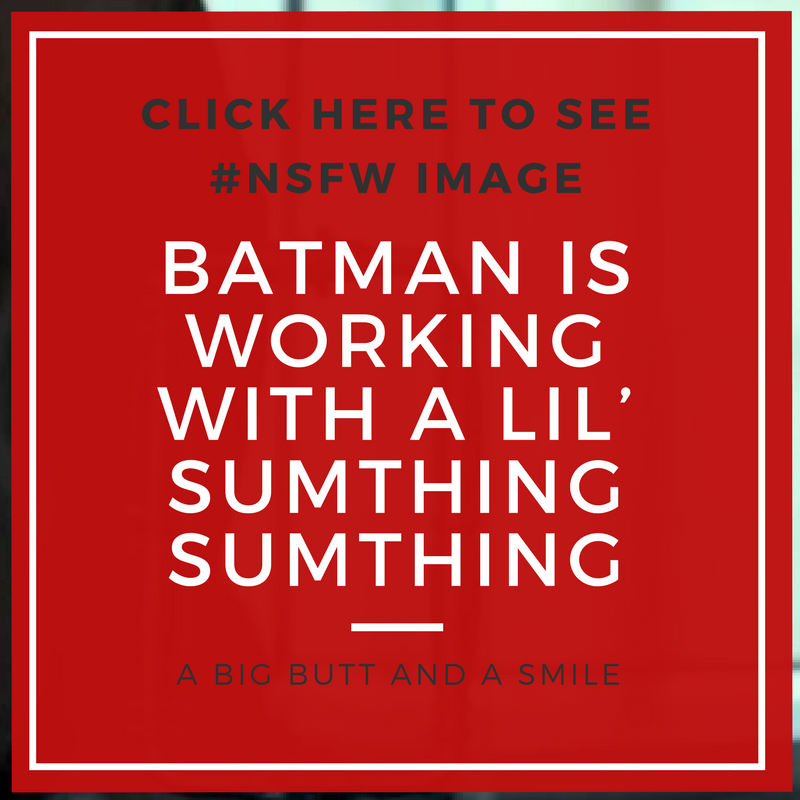 Granted it's a bit "blink and you'll miss it" but, hey an unexpected penis, is still an unexpected penis and well worth the looking, no matter how hard you have to squint. Ben actually confirmed the rumors his penis would be making an appearance back during the press tour for Gone Girl:
Ben confirmed early rumors of his being in the buff during an interview with MTV while promoting the movie in 2014, saying, "The penis is in there," and joking that it looks better in 3D.
His then (still?) wife Jennifer Garner gave her two cents about the whole penis-gate thing as well:
Soon after, his now-estranged wife, Jennifer Garner, touched on the subject in a sit-down with Ellen DeGeneres, telling the crowd, "What I have to say is, 'You're welcome.' I just try to consider myself a charitable person and I wanted to give back. You give me so much, I wanted to give something back to all of you."
What did his famous ex Jennifer Lopez's think about the whole thing:
"Nothing I haven't seen before," the single mom of 6-year-old twins Max and Emme said, while laughing honestly.
Well that's honest (and truthful) enough. Now that Batman is on the market these pics may increase his dateablitily. Who am I kidding? It's Ben Freaking Affleck. he could have a Jude Law's penis and still be on the right side of an avalanche of lady bits.
---
Ready For The Best Blow Job Of Your Life?
---
Introducing revolutionary IST technology with incredibly realistic intermittent suction that provides a lifelike milking sensation for the best blow job of your life.
Customize your pleasure just the way you want it.
Enjoy realistic intermittent suction by itself, or thrust to enjoy deep throat stroking action: whatever you are in the mood for you can experience it with the PDX Elite Blowjob Pump.
Become bigger and thicker than ever before.
The crystal clear tube is designed for a firm grip and features a convenient ruler and added magnifying lens to watch yourself get bigger and thicker with each teasing tug of suction.
Supple lips on the stretchy pleasure donut help create a tight seal and firmly caress your shaft if you chose to use your PDX Elite Blow Job Power Pump as a stroker.
Surround your penis with an incredibly stimulating vacuum action suction that snugly tugs you to ecstasy.
---
Buy The PDX Elite Blowjob Power Pump Today
---
Tags:
Ben Affleck
Celebrity Cock
Celebrity Dick Pics
Celebrity Nude Pics
Celebrity Nudes
Celebrity Penis Pics