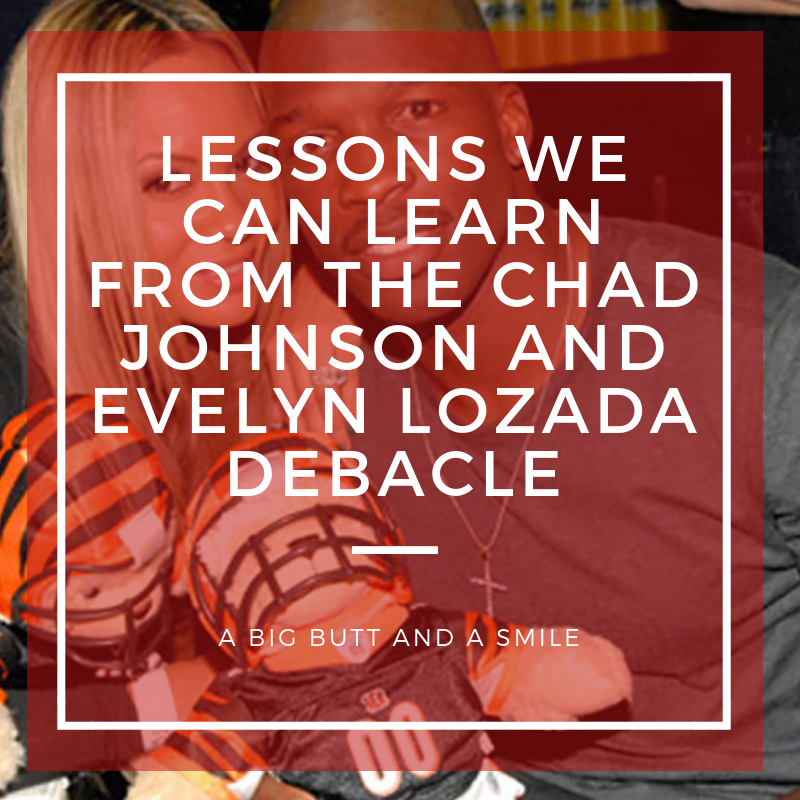 Lessons From Evelyn Lozada & Chad Johnson Debacle
In case you missed it Chad Johnson (formerly Ochocinco) and his reality TV wife, Evelyn Lozada got into a major altercation this past weekend, that ended with Johnson being arrested for domestic violence and being cut from the Miami Dolphins, ending (permanently?) his attempt at resurrecting his career.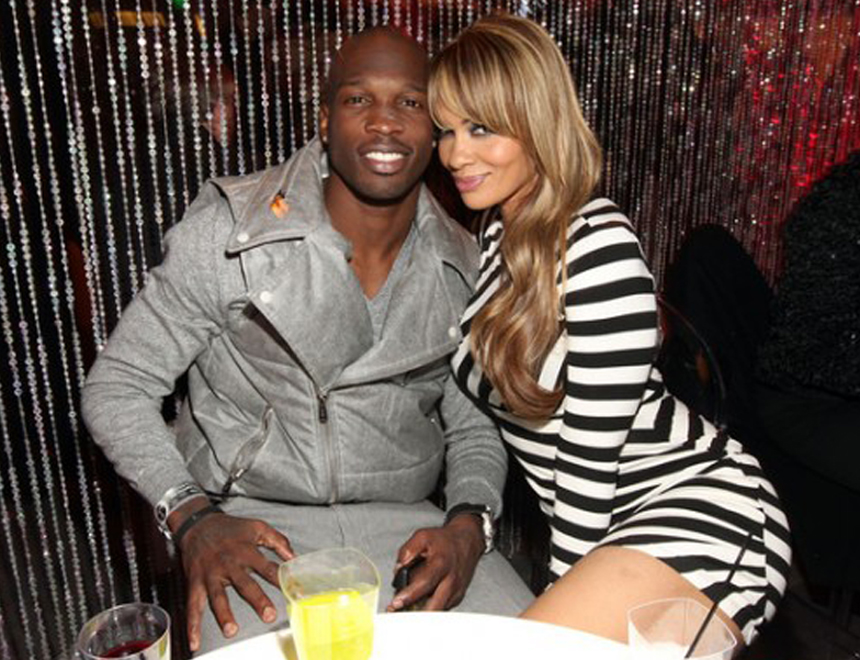 When I initially heard about the story on a friend's Facebook wall, all I could thinks was: Desperation is never a good look.
And I'll say it again: Desperation is never a good look.
Let's be clear, Evelyn was a desperate woman. She was desperate to be married. She was desperate to marry a baller. She was desperate to prove to the world she was more than just a groupie chick, famously engaged to a now broke baller who never walked her down the aisle despite them being together for 10/12 years.
Someone (important) was going to marry her damnit, and it didn't matter if it was the worst possible match in the world. She was gonna walk down that aisle and destroy (Jennifer Williams, family) anyone who suggested that this marriage might not be a good idea.
Well, she got what she wanted, and apparently much more than she wanted if you are to believe the police reports on the situation. The ironic part of the whole incident is that it allegedly took place because she found a condom receipt in the car.
Considering she is the same woman who made a tearful plea on the last season of Basketball Wives for Chad to tell her if he was going to cheat and to buy condoms to stay safe – itseems like he upheld his end of the bargain. I guess an open relationship is not what she thought it would be.
And that brings me back to my original point of Evelyn's desperation. She was so desperate to be married that she agreed, no encouraged, an open relationship that she clearly never wanted. So desperate for a man that she agreed to share him on national TV, only to find out the reality of the decision wasn't all it was cracked up to be.
So how does Evelyn's drama apply to the average, non-reality TV stars among us. Simple – many women, particularly when they reach a certain age (Evelyn is 36), have this "get married or bust" attitude. Regardless of accomplishments, there life isn't complete unless they have a man of their own.
Maybe they're in competition with another relative who is married, with kids and seems to be living the American dream. Maybe their eggs are ticking loudly and they desperately want kids and want to be married before they have them.
Whatever the reason, the end result is often the same: a woman making a really horrible choice about one of life's most important decisions and often paying dearly for it.
It's never good to make life decisions from a desperate place.  And too often (some) women view getting married like they just won a gold medal in the Olympics: a culmination of years of hard work and dedication, with little thought to what happens after.
I don't wish domestic violence on anyone. But I do wish more women would not let societal and familial pressure or their own insecurities lead them to make really awful decisions regarding who they will spend their lives with.
Most domestic drama doesn't end up as national news as fodder for bloggers and any and everyone with a social media page to dissect and discuss ad-nauseum, but it doesn't make it any less serious for those who find themselves on the wrong side of the drama.
---