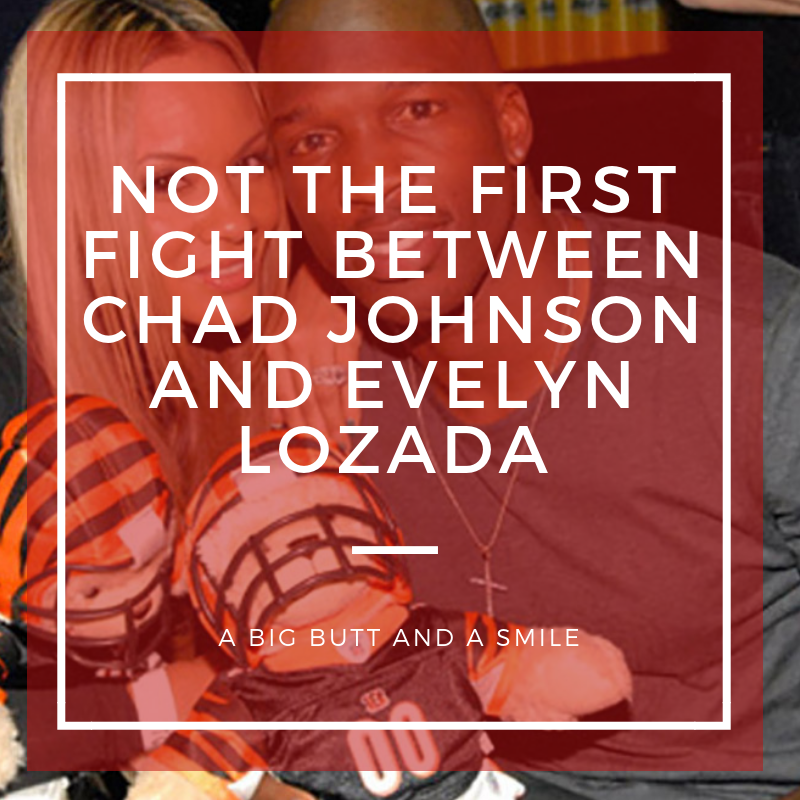 Not First Fight For Evelyn Lozada
My personal opinion is this weekends fight wasn't the first for Evelyn and Chad. If you believe the reports, Evelyn was genuinely afraid of Chad, she ran to a neighbors house to get away from him and called the cops from there.
If anyone has ever seen an episode of Basketball Wives Evelyn doesn't strike anyone as the type to back down from a fight, unless she realized  a not-so-simple headbutt could escalate into something much worse. According to some reports however, this wasn't the first battle between the two:
"They have been battling even before they got married," said a Lozada associate about the duo, who have been wed only a month. The Dolphins reportedly released Johnson on Sunday.

–

Another source who works with Lozada on VH1's "Basketball Wives" added, "I do think that head-butt of Chad's probably was more of an accident than an intentional move to injure Evelyn."
So while, there is some debate among "sources" whether the headbutt was intentional or not, there doesn't seem to be much surprise over their arguing to begin with.
I personally don't think Lozada would risk everything – her marriage, her show, and her pride – just to falsely call the cops on her month old husband.
Let's be real, there's a whole heaping dose of crow she will have to eat if this marriage doesn't work out, not to mention the destruction of his career. That's a lot to lose to falsely claim something as serious as domestic violence and to be willing to press charges.
We may never really know what happened, but even with Lozada's violent past, I don't think it looks very good for Chad.
---