[the_ad id="46280″]
Say Hello to Jude Law's Little Friend
Why Jude Law would ever think it was a good idea to go outside naked is beyond me. I mean, does he not know how the paps work? With all his lady drama he should be very familiar with their tactics.
Rumor has it that when these images were originally shopped around for sale, publicists were lamenting how tiny his penis was — clearly disappointed that such an attractive (ladies) man wasn't working with much in the beef department.
I'll just say Jude Law must be doing something right. He clearly doevsn't have a problem getting women. Keeping them is another matter altogether. His penis may be small, but it's still wayward.
Men amirite?
For more celebrity dick pics read: 45 Celebrity Penis Pics You Gotta See to Believe.
[the_ad id="46307″]
---
Never Cum Early Again
---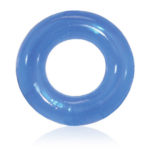 The Ring-O is a super-safe super-stretchy cock ring designed to comfortably fit all sizes and stay snug during even the wildest sexual encounter.
The simple design keeps his erections stiff and strong, and by letting blood flow more slowly to the member, he'll stay harder longer and give him a powerful orgasmic release.
Just stretch the ring onto the base of the penis and watch it grow for longer-lasting, more satisfying sex for both partners. Are you ready to have your best orgasms ever?
Click here to buy the Ring-O Cock Ring today.
---