[the_ad id="46280″]

[the_ad id="46397″]
---
1 of 17 – Next
---
Orlando Bloom Dick On A Paddle Board
Back when Orlando and Katy Perry were K.I.S.S.I.N.G. they went on a little vacation in Italy.
While they enjoyed themselves in the fun and sun, it seems that Bloom decided to enjoy himself a little more than Perry.  While she wore a cute tie-dyed bikini, Orlando decided it was best to paddle board in his birthday suit.
Now why, as a celebrity, would he think it was okay to go sans knickers out in public is beyond me. But he did, and of course, his dong ended up all over the Internet.
And boy was there a lot to show. Click through to see all the pics of Orlando Bloom's Dick out in the wild. Seriously, his penis needed it's own Twitter account.
For more celebrity dick pics read: 45 Celebrity Penis Pics You Gotta See to Believe.
[the_ad id="46307″]
---
Never Cum Early Again
---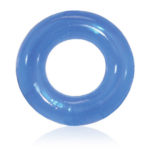 The Ring-O is a super-safe super-stretchy cock ring designed to comfortably fit all sizes and stay snug during even the wildest sexual encounter.
The simple design keeps his erections stiff and strong, and by letting blood flow more slowly to the member, he'll stay harder longer and give him a powerful orgasmic release.
Just stretch the ring onto the base of the penis and watch it grow for longer-lasting, more satisfying sex for both partners. Are you ready to have your best orgasms ever?
Click here to buy the Ring-O Cock Ring today.
---