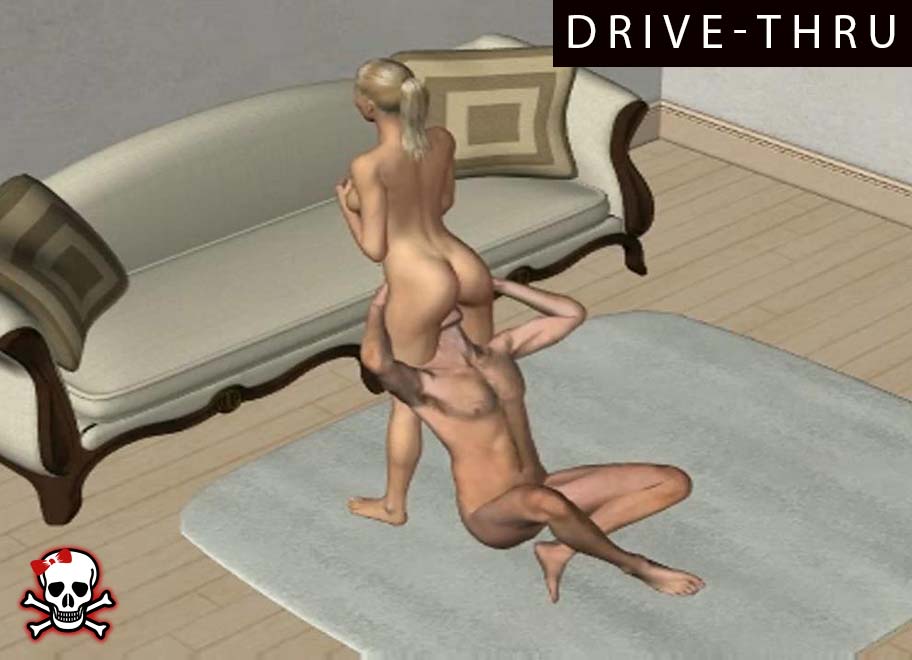 ---
Drive-Thru Erotic Instructions
---
Why stick to the regular cunnilingus when you can use the drive thru?
In the Drive-Thru sex position your guy (or gal) sits on the floor (leaning slightly back) and you stand spread-legged over his/her face.
She can really move around and force your head between her legs with this one. If as a women you are confident or just want to try a new sex position where you are in control give this a go (your bf will love it!).
Why You'll Love It
The position is popular because you both have a great deal of control; your honey bunny is free to lick and suck at will, while you can lower you bodies for more pressure, raise them for less pressure, or rock forward and backward to change the area of focus.
You can really grind your lady bits into his mouth and wipe it over his face because you have the control over your hips. Have his head resting against the best so that he is comfortable. Change it up by lifting one leg forward like a stretch.
Tips & Tricks
If the your guy leans back against the edge of a couch or bed, they can also use their hands on the lower body area or reach up to the breast area.
More Cunnilingus Sex Positions
---
[the_ad id="45483″]