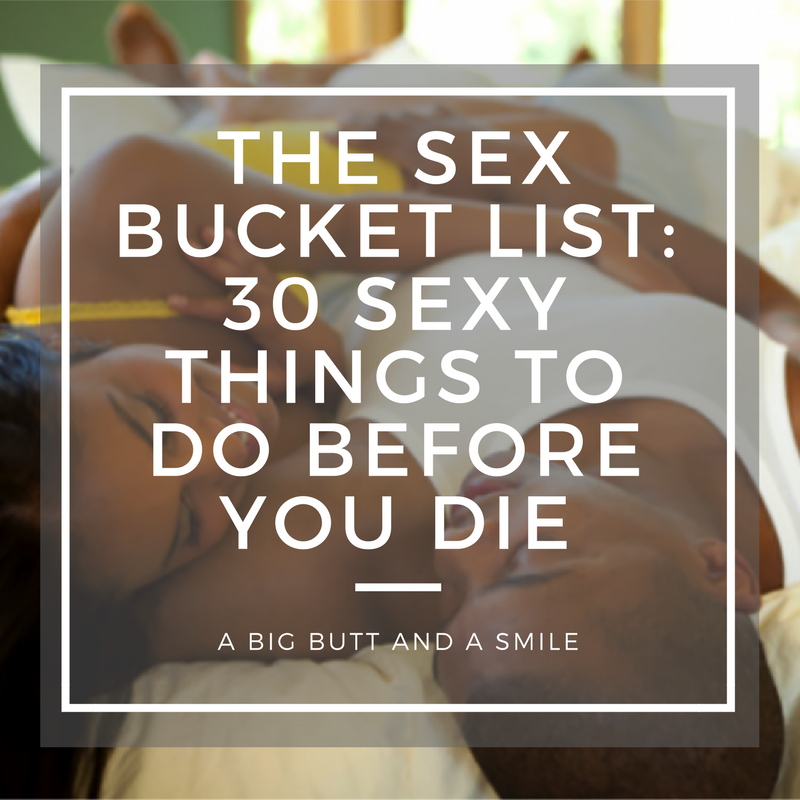 What's On Your Sex Bucket List?
Do you have a bucket list?
What about a sex bucket list?
We are often so focused on the goals we want to accomplish and the places we want to see before we die, we forget about some of the sexy things we may like to accomplish before we leave this earth.
There is plenty in life to experience and they don't all involve being clothed. Now some of you may look at this list and think: "I did all this. Last Wednesday."
Well, this list isn't for you. It's more for those who are a little more straight-laced in their sex lives and looking to spice things up a bit.
For you extra freaky types, I'll have something for you later. With that said, here's the Sex Bucket List: 30 things sexy things to do before you die.
1. Have a threesome
2. Have a threesome with the opposite sex (so if you did it first with 2 girls and a guy, try 2 guys and a girl)
3. Have sex in the rain
4. Have sex on the hood of a car
5. Take a stripper aerobics class
6. Swallow
7. Perform a striptease for you significant other
8. Have your significant other perform a striptease for you
9. Pose nude
10. Take some naughty pics of someone
11. Have someone take naughty pics of you
12. Make a movie
13. Have anal sex
14. Go streaking
15. Have sex on the beach
16. Tie someone up with blindfolds
17. Get tied up with blindfolds
18. Go to a lingerie party
19. Use sex toys with your partner
20. Get spanked
21. Then do some spanking
22. Join the Mile High Club
23. Go to a strip club (male or female)
24. Have Skype sex
25. Have phone sex
26. Have sex in a club/bar bathroom
27. Have sex on a bus/subway
28. Have sex in a cab
29. Watch someone else having sex
30. Try a new sex position every day for 30 days
So what does your sex bucket list look like? What would you add or subtract from the list? Sound off in  the comments to let us know.
---
Powerful Orgasms Await
---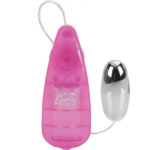 California Exotic Novelties most reliable bullet just went super slim. Have you ever felt bored in your relationship and wanted something to spice up your sex life? The Slim Teardrop Bullet is a great sex toy that offers unimaginable stimulation and pleasure for such a tiny toy.
It is a slim bullet shaped vibrator that fits conveniently into your vagina or you can use it on your partner for extra stimulation as well. The multiple speed vibrating bullet has a classic silver bullet attached to a clear power supply. Safe and pure for body and pleasure, you can't ask for much more from a sex toy this size and at this price point. Click here to buy the Slim Teardrop Bullet and spice up your sex life today.