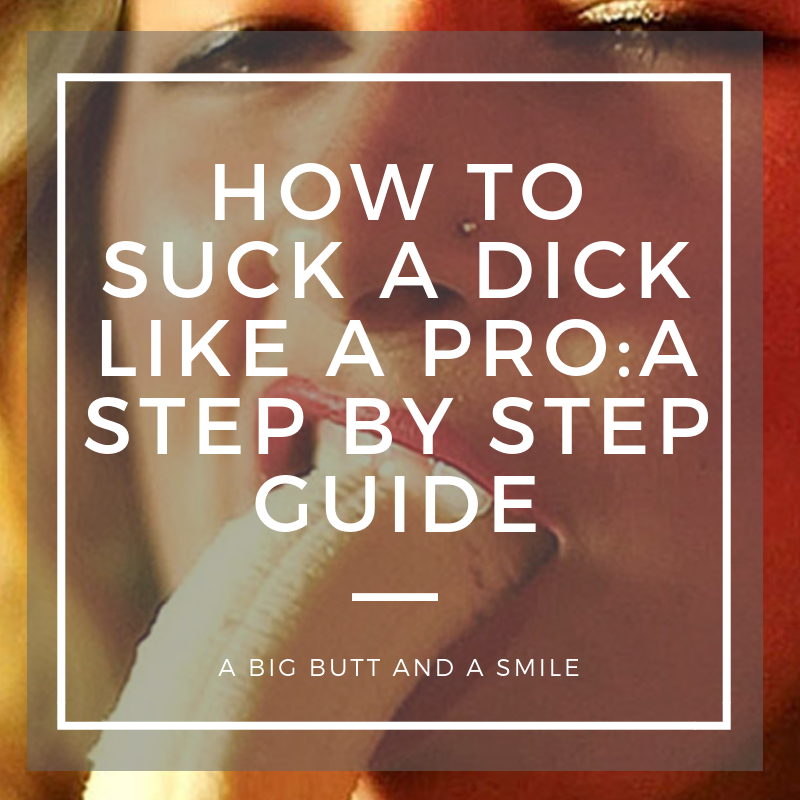 How to Suck a Dick the Ultimate Guide
This is a comprehensive guide to sucking a dick. This guide will teach you how to suck a dick like a pro. The guide primarily fcouses on two things: killing your gag relex and deep thorating a dick. If you get these two aspects of sucking dick down, everything else is easy peasy and basically about tailoring your skill set to the needs of your partner.
Chapter 1: Stop Gag Reflex During Oral Sex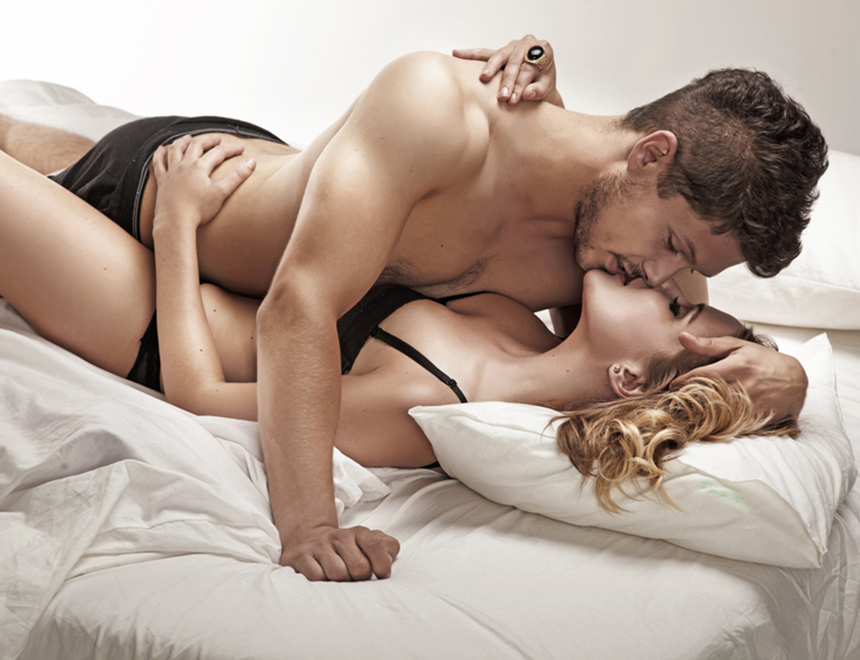 Your gag reflex can be a problem when performing oral sex, and it is definitely a problem if you ever try to deep throat a penis. The only real way to stop gag reflex is to practice…well…not gagging. The most fun way to practice not gagging is on your honey's penis. However, you can substitute a banana, a pickle or even your finger and get the same results.
1. Lubricate the Penis Well
A well-lubricated penis slides better than a non-lubricated one. The easiest and most pleasurable way to do this is to perform oral sex for a minute or two until the penis is good and moist.
2. Align Your Throat and His Penis
Make sure you are in a comfortable position and your throat and the penis are properly aligned. The best way to accomplish this is to have your honey lie on his back and you lie on your stomach alongside him.
3. Slide the Penis Into Your Mouth Slowly
You can either do this yourself or have him slide his penis into your mouth – emphasis on slowly. Continue to slide the penis into your mouth until you feel your gag reflex kick in. If he is the one doing the sliding be sure to let him know that you've reached a point where you need him to stop or you will gag.
4. Hold in Place
Hold his penis in position for as long as you again. Once you feel like you can't hold it anymore let go and take a break. Relax.
5. Repeat steps 1 – 4
You only become good at things when you practice. So keep at it 'till you're only gagging if you want to, not because you can't help it. Also, Rome wasn't built in a day, it may take you a few attempts to get over your gagging issues. I'm sure your boyfriend won't mind that you want to have his penis in your mouth as often as possible.
Use a Deep Throat Spray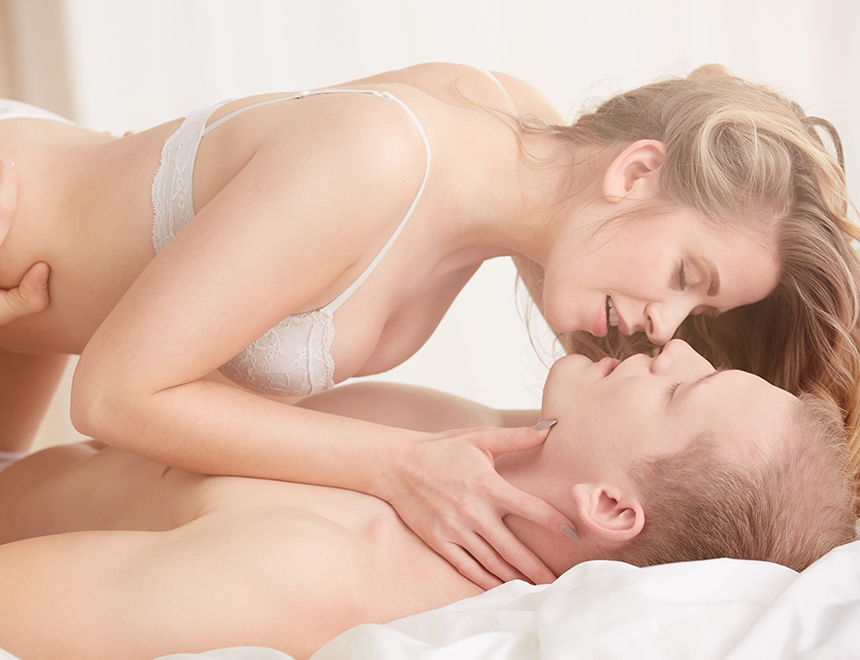 If you'd like to skip the work and get right down to the no gagging, then using an oral sex spray is the option for you. Oral sex sprays are often flavored numbing agents that, when sprayed, numb your throat muscles and make it's super easy to perform oral sex or deep throat a penis. That's it. All of the skill and none of the work. Here are the three best-selling oral sex sprays at Sex Toy Goddess:
1. Comfortably Numb Deep Throat Spray
2. GoodHead Deep Throat Spray
3. Frozen Deep Throat Spray
You'll notice that after each session you'll be able to hold his penis in place longer and longer until your gag reflex isn't an issue at all. However, don't try to do this too many times in one day, this is something that you should do over time.
Too many time sin one day you could make yourself sick and possibly cause you to vomit, and vomiting is definitely NOT sexy – so take your time. And remember to have fun! That's what it is all about anyway.
How to Deep Throat

So you think your man is the bees-knees and you want to show him just how awesome you think he is by swallowing his penis whole. Or maybe you just want to add a new trick to your sexual arsenal and upgrade your oral sex skills.
Either way, deep throating a penis will make any man profess undying love and put a ring on it super happy and satisfied. Remember deep throating is all about getting past your gag reflex, so practice – practice – practice. And remember this isn't for everybody, so don't feel pressured to do it if it is not your thing.
1. Start slowly
Slowly taking in as much of the penis as you can. Going a little further each time so he really feels the difference of how deep you can go and you can gauge when your gag reflex kicks in. Each time you go down hold the position for as long as you can, increasing the time with every swallowing.
2. Suck and suck some more

Suck and hold onto him with the pressure of your lips before quickly pulling off. And repeat. This will involve coming off him completely before going back to him and changing the speed of this will make him feel good. And it will continue to train your gag reflex – making it easier to deep throat him.
3. Keep your neck and throat aligned
This will make the penis slide into your throat easier. Try lying on the bed with your head hanging over the side. This position can take some getting used to, but it is a great way to get the penis slide in with relative ease. Also, movement of the tongue is more limited the deeper you go.
Don't be worried if you can't move much with your tongue, but enjoy the movement you can make on the areas of his shaft you can reach and use the tongue to get the penis to slide down your throat, by making various gulping movements.
4. Play with temperature changes

Add temperature changes by either softly blowing cool air or breathing on him. This can be something to do before you start deep throating, just around his shaft.
However, another way of exciting him is to go deeper as you keep your mouth as open as possible breathing heavily as you move. It works as the same vibrations would – so talking or humming would also work. The different shapes and noises you make with your mouth give various, awesome, feelings to your guy.
5. Use your lips like vice-grip

Whilst deep throating clamp your lips around his base. And suck slowly as you retreat up towards his tip. Also, don't be afraid to mix up going deep with paying attention to his tip and other areas. As much as he may like you going deep, make a big deal about coming completely off him before you go down again.
You can do this by opening your mouth wide on the way down and then sucking tightly with your lips pressed against him and suck your lips all the way back up to the top. It draws out the pleasure for him and gives you time to think about your next move and relax your jaws.
6. Gulp
Gulp while you're very deep. Throat vibrations do a lot of good and it will affect all of him because he is so far inside of you.
7. Breathe
It's easy to forget you still need to take in air when you have a mouth full of penis. The last thing you want to do is really gag on his penis…porn star tricks aside. Keep that air coming and going out.
Final Thoughts

There you have it. Your seven step guide to deep throating a penis. Follow the steps and practice (practice, practice) and you'll be swallowing your guy whole in no time. Don't forget to share this post on Twitter and Facebook so others can better their oral skills too.
---